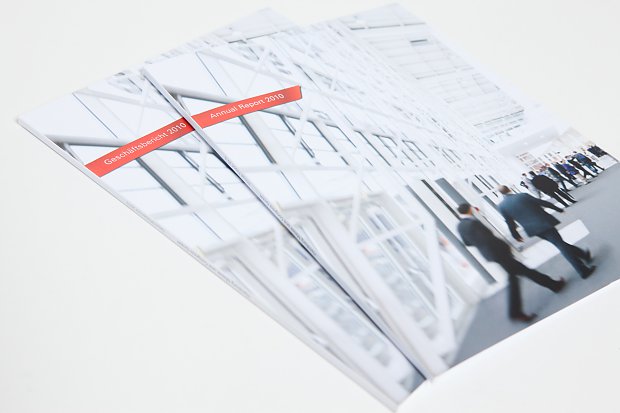 Juli 2011
Bronze Award LACP Vision Contest
Der LACP Vision Contest New York (League of American Communication Professionals) ist einer der wichtigsten Auszeichnungen in der Corporate Publishing Branche. In diesem Jahr wurde der Geschäftsbericht des Hamburg Messe und Congress Centers mit dem Bronze Award ausgezeichnet, mit einem Titelbild von Christoph Siegert.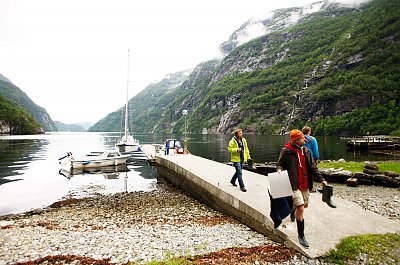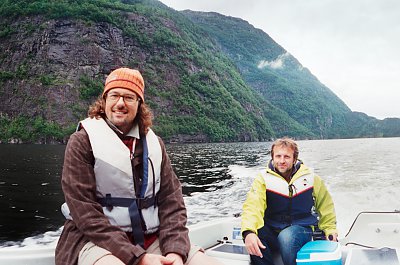 Juli 2011
DanCenter
Making of
Together with the client DanCenter and the agency Flemming Pfuhl Hamburg Christoph and his crew went on a trip to Denmark and Norway to shoot the new motives for the upcoming catalogue of the summer cottage hosts.
Challenging was the bad weather situation on location which is unimaginable when you see the pictures. Extreme perspectives, backlighting, lots of emotions and fun in the images establish a wonderful holidayish atmosphere. Pictures that make you fancy your next summer trip in a DanCenter house in northern Europe.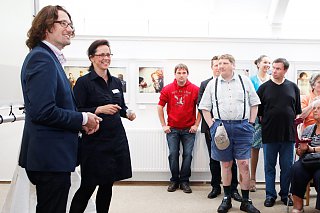 Mai 2011
"Die letzten Zivis Deutschlands"
Christoph unterstützt natürlich auch soziale Projekte. Das Projekt "Die letzten Zivis Deutschlands" spiegelt den Alltag der letzten Zivildienstleistenden am Beispiel der Stiftung Mensch wieder. Er realisierte dafür Bilder der letzten Zivis und FSJler mit betreuten Mitarbeitern der Stiftung Mensch auf Polaroidmaterial, das im Anschluss gescannt und vergrößert wurde.

 "Wir wollen versuchen, die einzigartigen Beziehungen, die zwischen den Zivildienstleistenden und einigen betreuten Mitarbeitern entstanden sind, im Portrait festzuhalten", erläutert Christoph.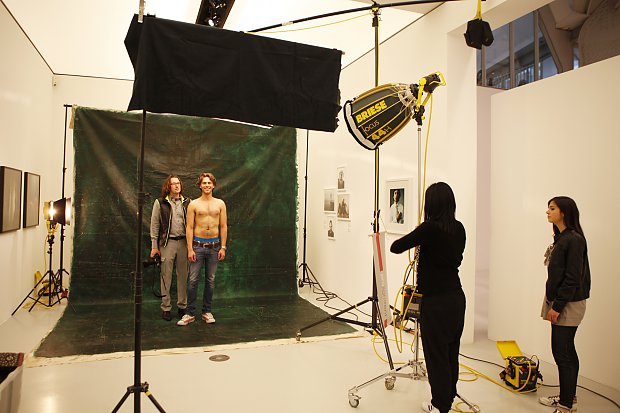 April 2011
Traummänner Live-Shooting Making Of
Im Rahmen der Langen Nacht der Museen und der Ausstellung "Traummänner" setzte Christoph männliche Besucher und Models in den Deichtorhallen Hamburg live in Szene. Während der laufenden Ausstellung konnten Interessierte nicht nur zuschauen, sondern sich auch selbst als "Traummann" inszenieren.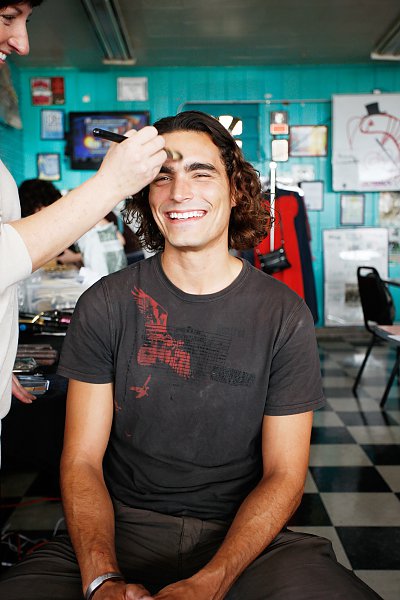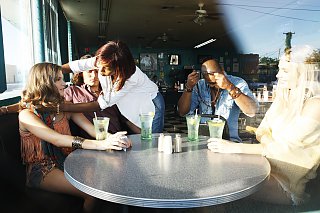 Februar 2011
American Diner
Making Of
In february Christoph realized a new free project in sunny Florida. The pictures were taken in an iconic diner in one of the "dodgy areas" in Miami. For this project Christoph took pictures of 4 models. The motifs he realized are perfect examples for "staged lifestyle". Christoph took his pictures during usal buisness, which helped to create an easy and authentic atmosphere.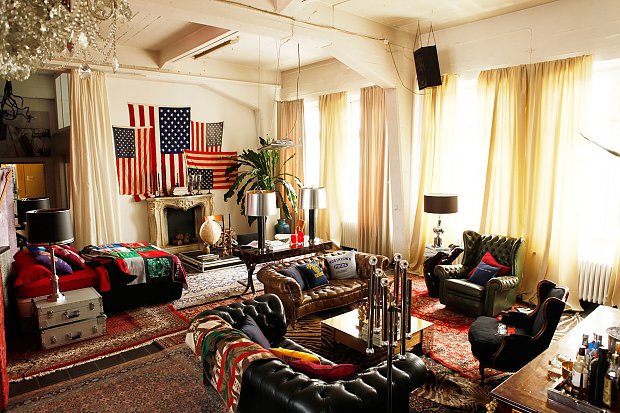 Juli 2010
Rockstars Making Of
Rockstars ist eine Hommage an die Plattenaufnahmen der Rolling Stones zu ihrem legendären Album Exile on Main St. Für die Lifestyle-Motive verwandelte ein Interior-Designer Christophs Studio in eine Mischung aus Manhattan Loft und französischem Chateau.